Former Olympian Alina Kabaeva is believed to be in Switzerland with their four children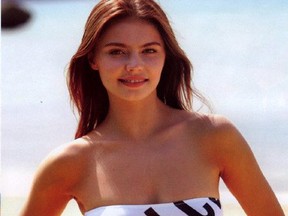 Article content
The pampered pals of Vladimir Putin's mistress Alina Kabaeva are begging the so-called "Eva Braun" to try to persuade the tiny terror to end his invasion of Ukraine.
Article content
Their pleas for peace come as calls are increasing for the 38-year-old Kabaeva to be booted from her Swiss redoubt.
"Alina's female friends are begging her to fly to Putin and persuade him to end the war," a source told the New York Post. "He doesn't seem to be listening to anybody, but perhaps he might listen to her."
The source added: "Putin is surrounded by rings and rings of security. Alina says she doesn't know if she can get to him – and even if she does, she doesn't know if she'll be able to get out again to be with their kids."
Kabaeva is one of the most powerful women in Russia and the suspected mother of four of his children. Still, Putin has never commented on the relationship.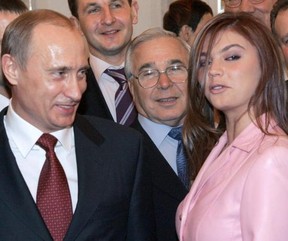 Following the Ukrainian invasion launched last month, the 'Vlad Hatter' reportedly stashed Kabaeva in a pal's luxurious Swiss hideaway located near the frontier with France.
Article content
The gold medal-winning Olympian and her children allegedly have Swiss passports. She is also said to have a number of different passports under different names and nationalities.
But her stay in Switzerland may not last long: More than 50,000 have signed a petition demanding she be given the heave ho.
"Alina could be travelling under a number of different names and passports. She flies on private jets and would not risk travelling under her own name," the source told the Post.
The Change.org petition likens Kabaeva to Hitler's longtime muse, Eva Braun.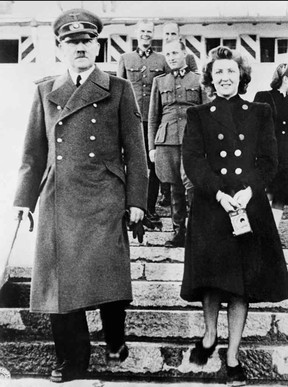 "For the first time in modern history, your country (Switzerland) violated its neutrality, which it did not even do vis-à-vis Nazi Germany in the 20th century, and joined the sanctions against Putin and his surroundings. And now his favourite mistress with her children is hiding within the borders of your state!" the petition reads.
Besides the push for her removal from Switzerland, a number of sports bodies are calling for her to be stripped of her plethora of Olympic and World Championship medals.
So far, unlike other members of Putin's kooky kitchen cabinet, she has not been sanctioned.
@HunterTOSun