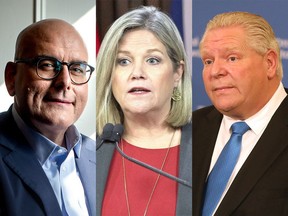 Article content
This is an ongoing live blog with regular updates throughout the night. Please hit refresh for the latest information.
Article content
7:16 pm The hardest bit is on the pandemic between Ford and Del Duca.
Ford says that not everything was perfect but that he did his best. Del Duca said that Ford didn't listen to the science. Recently, Del Duca called for making the COVID vaccine a required vaccine for kids in schools even though only 40% of kids aged 5-11 years old are fully vaccinated and the chief medical officer has not called for this measure.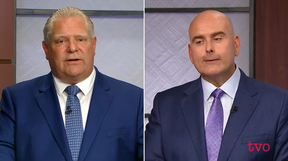 7:04 pm Horwath rips Del Duca on health.
Article content
7:01 pm Kinsella responds.
The man who ran the Ontario Liberal war rooms in 2003, 2007 and 2011 sums it up for Del Duca.
Article content
6:58 pm Del Duca is trying to lie about health care. Debate health care all you want about the role for the private sector or the public sector in the health system. Liberal leader Steven Del Duca though just claimed that Ford and Christine Elliott, his now retired health minister, are bringing in private hospitals. That's not true and Del Duca knows it.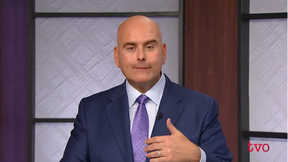 6:53 pm Ford gets a zinger
While talking about what to build and not to build, Ford points out that unions like LiUNA, the Boilermakers and the IBEW have endorsed the PC Party while Horwath laughed nervously.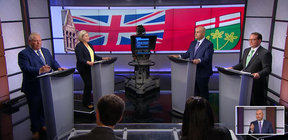 6:50 pm Now onto highways.
The Greens, NDP and Liberals all say that they would not build Highway 413. Ford is the only person who says he will fund the highway in one of the fastest regions in the province. Said that with millions of people arriving in the region over the next several years they need homes and roads.
Article content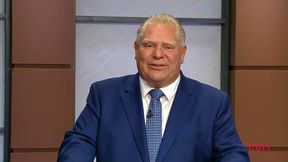 6:45 pm
As they debate affordability, Green Leader Mike Schreiner says that he's happy that his party forced the NDP to change their plan and double ODSP rates. Horwath said that if anyone wants to make life affordable then Ford needs to be voted out and be replaced by an NDP government.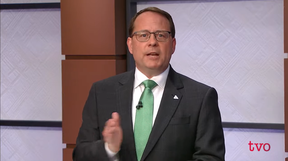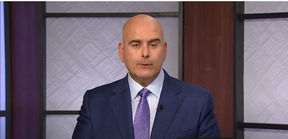 Ford and Del Duca start debating affordability.
Del Duca is trying to say that he will make life affordability. Ford attacks him on his record and says Del Duca will bring back tolls and licence plate sticker fees forcing Del Duca to say that he won't and will keep Ford's promises.
6:37 pm First question is on affordability.
Horwath starts saying that she will lower gas prices and bring in a $20 minimum wage.
Del Duca says he does the groceries every Saturday and sees the problem. Promises to bring in buck a ride, lower tax on prepared meals and give seniors $1,000.
Article content
Ford says the other parties will raise taxes, bring back licence plate sticker fees and reimpose tolls. Raises jobs.
Schreiner says Greens will address home affordability and calls on Ford to make electric vehicles cheaper.
6:31 pm Debate is underway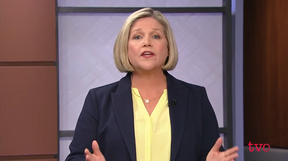 Opening statements are underway.
Not surprisingly, each party leader is regurgitating their key talking points.
Ford: Will get it done. Will rebuild Ontario. Look at what I've done.
Hoarwath: Debates aren't fun, thanks for tuning in. She can fix what the Tories and Grits have broken.
Schreiner: Now is the time to act on climate. Only he will address the crisis.
Del Duca: Covid was tough. Ford dropped the ball. He will fix it and make life more affordable.
6:29 pm 
Article content
6:27 pm Almost underway
Article content
6:15 pm The leaders have all arrived, they are in their greenrooms and nervously awaiting their call to the podium.
The leaders arrived to the cheers of supporters and jeers of protesters.
Article content
The Ontario election is underway and the leaders will face off in a debate at TV Ontario's Toronto studios at 6:30 Monday evening.
Join us here for a live blog with quick analysis, quips, tweets and more starting at 6:15 p.m. from the Toronto Sun news crew.
We've already had some advance looks at the debate including Antonella Artuso writing on what to watch for tonight and Brian Lilley's take that the race to watch is the one for second place.
We can expect lots of talk about housing and affordability, which is an issue for many voters and attempts to land punches and zingers, some of which will fall flat.