"IsAnyoneUp was a wall of hatred."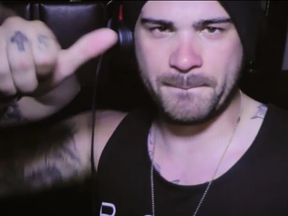 Reviews and recommendations are unbiased and products are independently selected. Postmedia may earn an affiliate commission from purchases made through links on this page.
Article content
Hunter Moore liked to destroy the lives of his victims.
Article content
In fact, as owner of a notorious revenge porn website, he declared himself a "professional life-ruiner" — and made a fortune doing it until one distraught mom said, "Enough!"
Charlotte Laws' long battle against Moore and his website, IsAnyoneUp.com, is the subject of a new three-part Netflix documentary, The Most Hated Man On The Internet, streaming this week.
The program's interviews with victims includes an aspiring nurse who tried to kill herself.
A hacker employed by Moore stole risque photos of Laws' daughter Kayla, one of thousands of victims. Fans of the site were invited to heap abuse on the mortified women.
Laws told the U.K. Sun that during her three-year battle with Moore, she and her daughter were threatened with rape and death by his cult-like followers who called themselves The Family after notorious killer Charles Manson's hippie cult.
Article content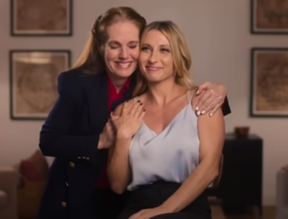 "Moore gloated that he was 'pure evil' and it was all about being, in his own words, a 'professional life-ruiner,'" Laws told the U.K. tabloid.
"A lot of people on the internet thought he was cool, that what he was doing was innovative and creative. The victims were blamed and were called s***s and w****s."
Kayla was working as a waitress at the time and had acting aspirations. Then, in January 2012, a friend told Kayla that numerous photos had been posted on Moore's sick site.
"IsAnyoneUp was a wall of hatred. There were attempts to get victims to kill themselves, or calling them fat and ugly," Charlotte Laws said.
"It wasn't just 20-year-old beauties. It was women over 60, people who were overweight, even a blind paraplegic. The website brought out the worst in male misogynists. I was freaked out about this happening to my daughter."
The pair politely asked Moore to take the photos down. They had been hacked, stolen and he was breaking copyright.
Article content
Lawyers told them there wasn't much they could do, saying the site's raunchy content was "user submitted" and, as a result, Moore had no legal responsibility. He also posted Kayla's social media account information.
"She started getting strangers calling her — even porn star Ron Jeremy called wanting to 'talk business.' She was distraught, convinced this would destroy her life," Laws said.
Cops also initially refused to get involved.
In the documentary, Moore said of his misogynistic motivations: "It all started with me hating some dumb b**** who broke my heart. Me and my friends were posting girls on IsAnyoneUp and we got a bunch of traffic one day and I was like, 'Yo, I can make a lot of money from ties and f***ing people over.'"
He eventually sold the site for peanuts and it was promptly shut down. Users were redirected to an apology. His followers were not happy.
Moore and his fans remained foaming at the mouth. But Laws got some help from the hacker group Anonymous, who fought fire with fire in attacks on the Revenge Porn King, hacking his bank account, transferring money to a women's shelter, and shipping hundreds of vibrators and dildos to his home.
Eventually, Moore was jailed in December 2015 and jailed for 30 months for hacking and copyright theft. He was released in 2017.
@HunterTOSun