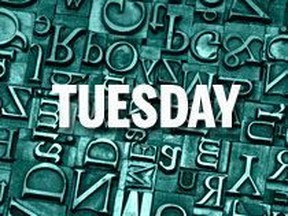 Article content
WAITING AND WAITING
Article content
I think all of us who are waiting for surgery and are waiting and waiting due to the lack of operating rooms and surgeons should now start to shoot ourselves in the foot or somewhere. When we get into the operating room, tell the surgeon that, 'While I am here, I need a new knee, so you might as well fix it now to save me coming back.' The other alternative is to become a gang banger. These are the people who are helping to put our health system at risk. Of course, I am only kidding about the shooting, but it seems they are the people who are getting looked after immediately.
S. Marsh
(The wait times are through the roof. Our health-care system was already stretched to the maximum before the pandemic, and now it's just it's going to take a very long time to catch up)
Article content
NEED TO ACT NOW
Once again, anything the Liberals have control of is in chaos. Lineups lasting hours, missed flights, delayed and cancelled flights, people waiting hours and even days at passport offices, astronomical gas prices, empty grocery stores and high food prices. In any other country, there would be a revolution. Surely, there is some way to be rid of this government now because in three years it may be too late.
Wilf Townley
(Canadians are getting a daily wake up call on just how incompetent the current Liberal/NDP government is)
RATE OF CRIME
Crime rates soaring, 'Dodge City' atmosphere, so let's defund or even better abolish the police. Great, constructive ideas. Is an apology from the top cop a start to correcting things. No wonder Chief Ramer doesn't want the job. Read Lorrie Goldstein's article "Police data not giving public full picture" (June 16) for another perspective on this issue.
Article content
Bob Eberle                                                                                                                                                       Whitby
(It's always a good idea to read Goldstein, but until someone in our so-called leadership stops pandering to fringe elements with loud voices, crime rates will continue to go up)
TRUMPIAN TRUDEAU
The writer of the June 14 letter "Moving on from Trump" is correct in their statement that no one is above the law. The statement was in reference to Donald Trump is questionable when we here in Canada have our own Trump in the person of Justin Trudeau. Do we not?
Arthur A. Alkerton                                                                                                                                     Oakville
(The best course of action for Trudeau will be when he is defeated or realizes that he won't win the next election and resigns)
CHECK YOURSELF
I was shopping at Walmart and there were no cash-out lanes available. Everyone was being directed to the self cash-out section. Is this a new corporate cost-cutting initiative? First they stopped bagging, then they did away with bags, now self cash-out. What next? I, for one, refuse to use self cash-out because it causes job loss.
Article content
Lynda Deganis
(And there will be more to come)
MAKING DEALS
So four of the five Ontario teacher unions are ready to negotiate with the new government. The five unions probably already know how this plays out. Each union (cough) has a clause known as "me too." This goes without saying. It does not matter what any union negotiates. If any union negotiates a higher paying settlement for their members, the other teachers in the other unions get the same pay scale in their contract. Thus, the term "me too." So each waits with bated breath to learn the end result of the other unions' final settlement. Each one hoping the other gets a higher settlement. Nice if you can get it.
Ron St. Louis                                                                                                                                                    Welland, Ont.
(How the provincial government handles this round of negotiating will be critical to setting a tone)